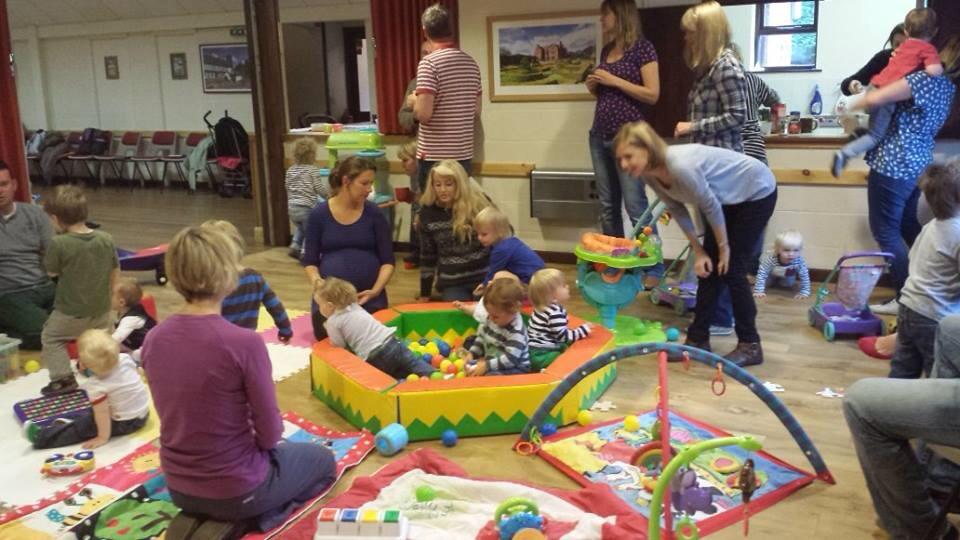 Is currently a volunteer led toddler group with help from everyone present creating a place where Babies, Toddlers, Parents and Grandparents can feel part of the Community to socialise and enjoy being together.
Every week there are assorted teas, coffee and biscuits for adults and healthy snacks for children plus an assortment of activities for everyone to enjoy with the variety of toys, Arts & Crafts, Stories, Relaxation, Music… and a monthly event such as Music Steps, Pyjama Drama or Tiny Tots Yoga and Baby Massage.
'Everyone is Welcome'.
Nicola Butler the local mother who has taken over the Toddler group, has been working  to secure new funding for activities, and working with her  local pre-nursery and networking with other toddler groups within the local area, to create a community working together.
The Vision
The vision is to create a central social point, for everyone to come together, involving local businesses, farms, childminders, the school, the nursery, the church, to bring 'a service' to Claverley, where the community can offer services to the community working together for the well-being of all the community – either through the Village Hall or through their businesses, creating a truly holistic approach. If anyone is interested in helping please get in touch
For the people, by the people